Today, recognized world over as one of the leading specialists of surface refinements, Tanish Industries is synonymous to commitment, to excellence and zeal thus bringing to life visions that meld expertise with art.
Tanish Industries is a group of people driven by the passion of creating finest Décor Paper for our partners.
With 30 years of experience in the industry of manufacturing décor paper, our team is always conscious of providing end products that are synonymous with strength, durability, beauty, and above all, sustainable.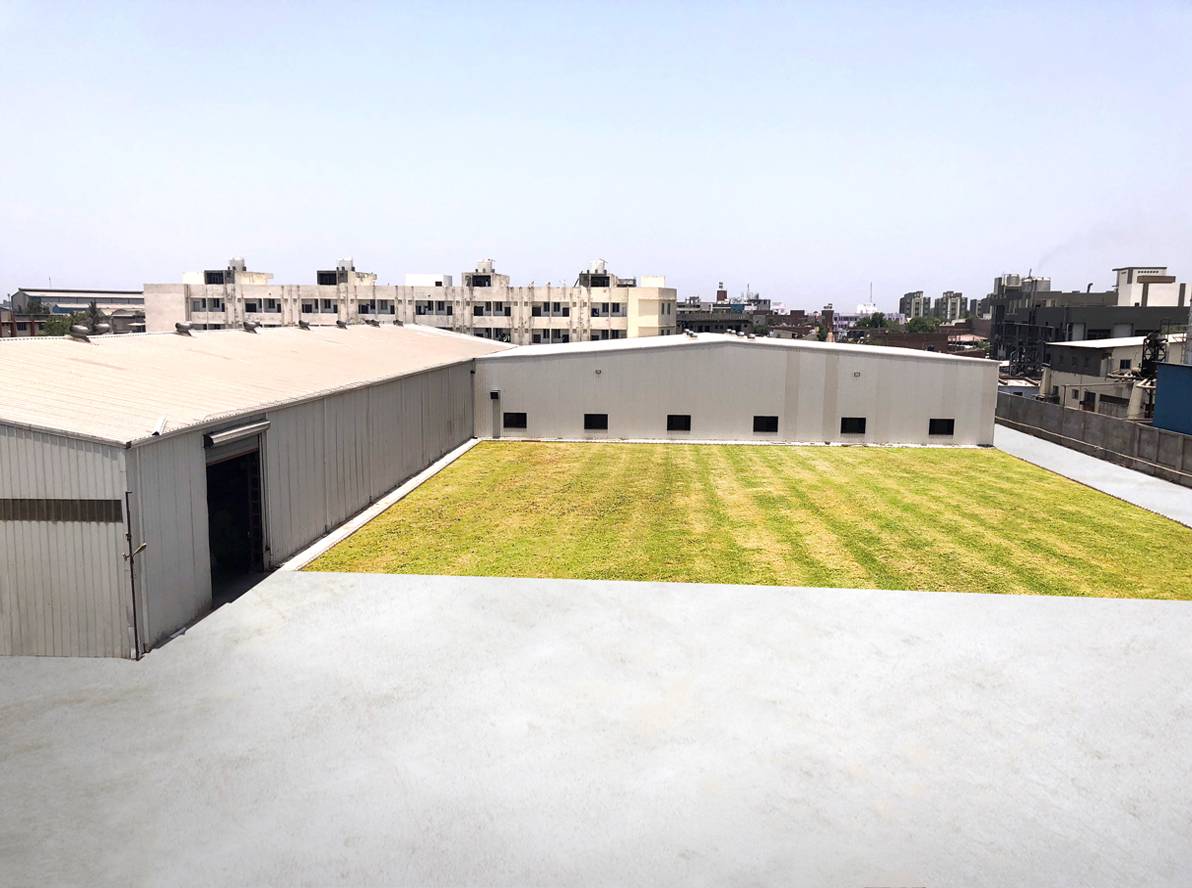 From timeless classics, through modern designs to individual exclusive decors, we create sophisticated surfaces in order to manufacture products that can be processed further to create very robust and resilient surfaces.
While blending aesthetics sensibilities and state-of-art technologies, we align latest trends with global requirements.
We pride ourselves in delivering designs of superior quality for laminate manufacturing and use in furniture industries world over.
Where Can Tanish be applied?
Our Decorative Printed Paper could be used by industries involved in the production of:
Low Pressure Laminate (LPL) Sheets
High Pressure Laminates (HPL) Sheets
Post Forming Laminates
Compact Laminates
Continuous Pressure Laminate
Laminate Panels
Laminated Boards
Chipboards
Particle Boards
High Density Fiberboard (HDF)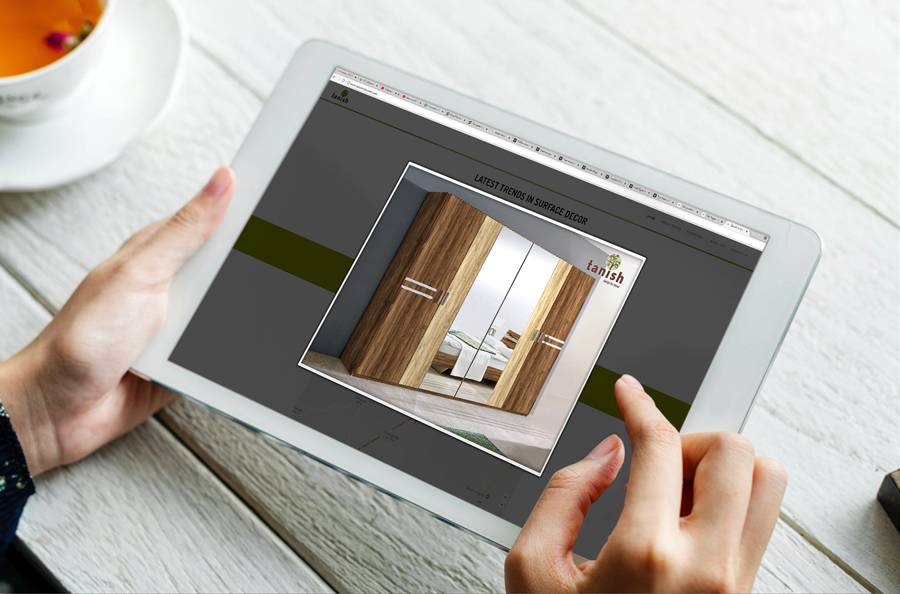 Medium Density Fiberboard (MDF)
OSB Sheets
Mfc-Melamine Faced
Decorative Panels
Short-cycle Laminates
Laminate panel
Door Fronts Laminates
Flooring Laminates
And All Furniture Surface Treatment And Finishing Products
Mission
To attain customer loyalty by providing the highest standards of quality products that focus on innovative production processes through constant research and development while maintaining environment friendly processes that further cater to the interests of the future generations.
Vision
To be the pioneer in sustainable and innovative surface decor solutions, partnering with our customers towards global success.
Values
We innovate and constantly improve.
We do what we say we'll do.
We listen, we care, we serve.
We aim to provide Job Satisfaction
We believe in direct, open, and honest communication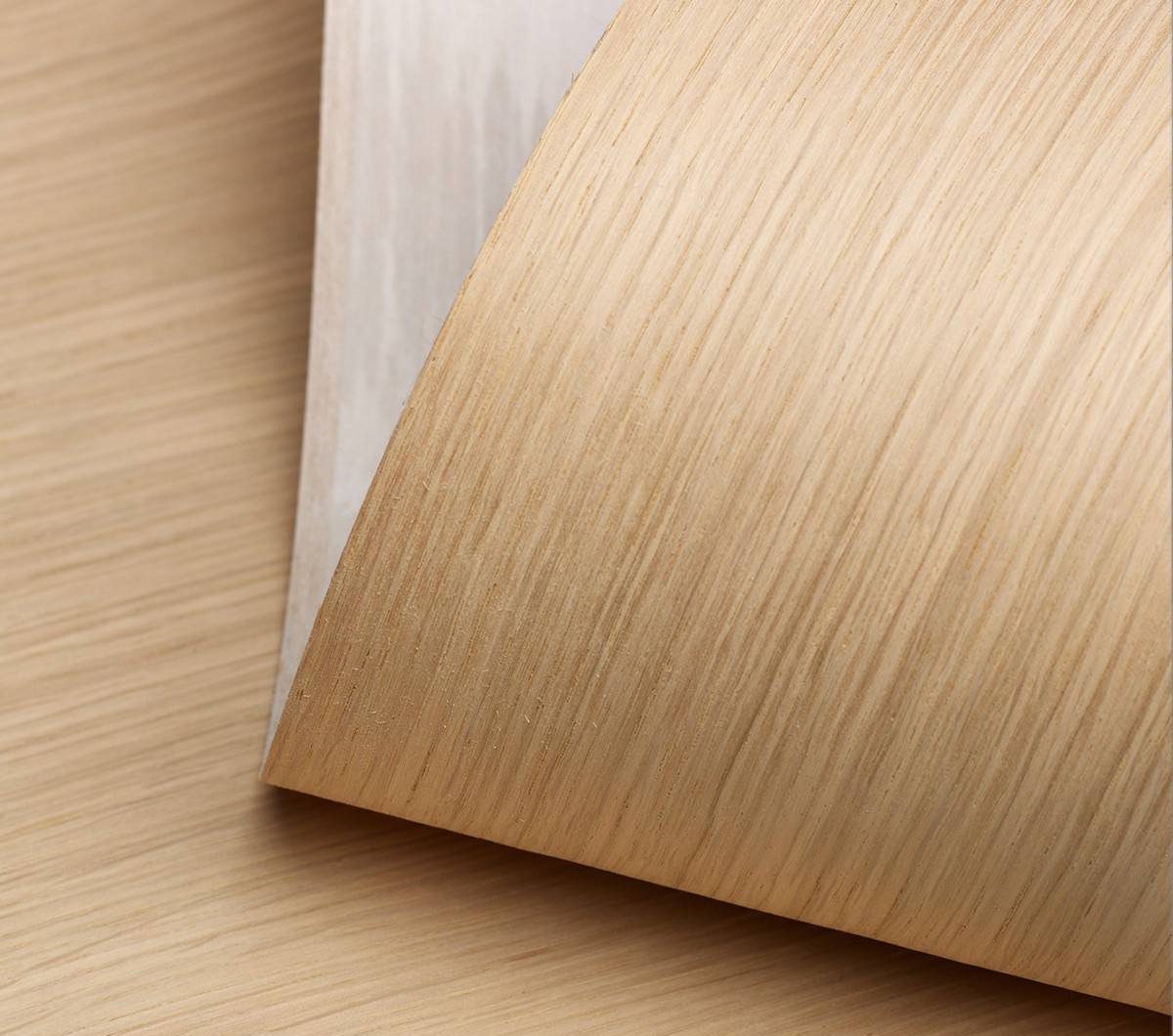 With robust competition in the field of printed and impregnated decorative papers, what keeps Tanish a popular choice with its customers is its commitment to quality. Modern machines and accurate quality control procedures assure Tanish customers accomplishment of the highest production standards.
The printing results reflect the accuracy and know-how of our team.
At Tanish Industries Pvt. Ltd. quality already starts with an entry control of supplied base-papers, inks and additives.
All our Decorative papers have to pass a severe control, during which relevant data, such as air-porosity, smoothness, etc. are determined.
For our company, quality is not a slogan but a top-priority.
Through constant search for designs all year around, our designs are then selected by us after immense researched. When you select the designs from our exclusive range, they are printed with supreme quality base paper and ink resulting in high quality end product.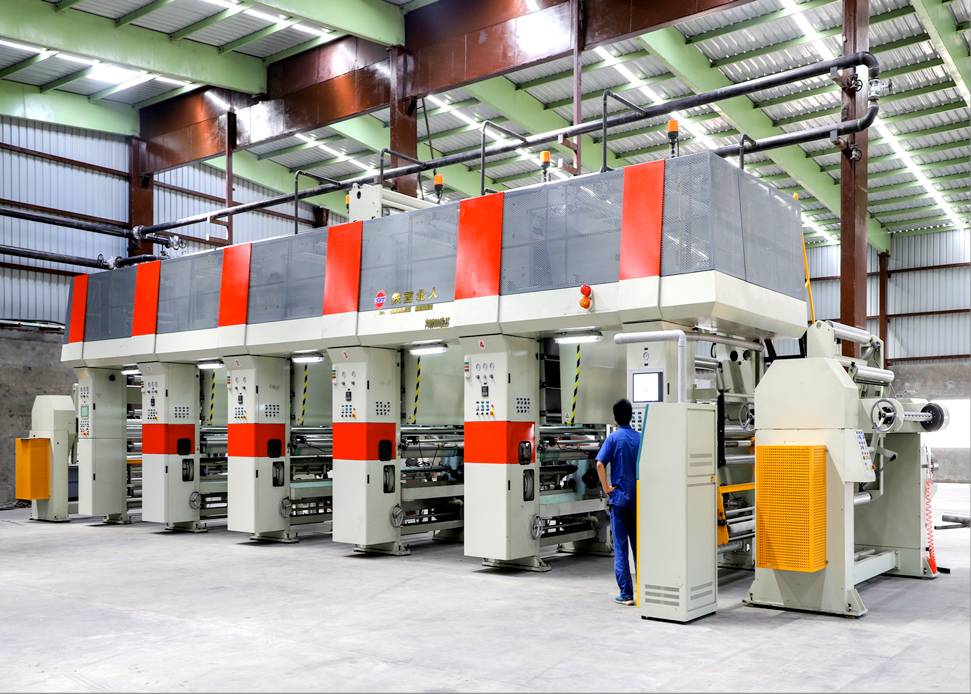 With a facility housing 20 hi–tech multi color rotogravure printing lines, our yearly production capacity touches the mark of 50000 M.T.
We can print paper in 950mm, 1030mm, 1250mm, 1320mm, and 1850mm. We are using decor print base paper 50 gsm to 230 gsm.
Today, above 1,000 design sets are available .
In partnership with our customers, we innovate solutions that make their businesses more efficient and sustainable.
We are responsible: As part of a resource intensive industry, we take responsibility for conducting our business in a safe and sustainable manner.
We are sustainable: With years of experience in the field, our material is sustainable and durable. Even the inks we use for printing are produced are water-based, organic and highly eco-friendly. Not only are they produced from natural materials but also are mostly free from heavy metals and solvents. Furthermore, with our use of solvent-free lacquer, the water we use can be reintroduced to the environment.
Using Tanish leads to protection of environment: Using our product helps in the protection of the environment through the reduction in usage of the valuable natural resource of wood. As opposed to using entire barks of trees, our paper uses just a thin surface lining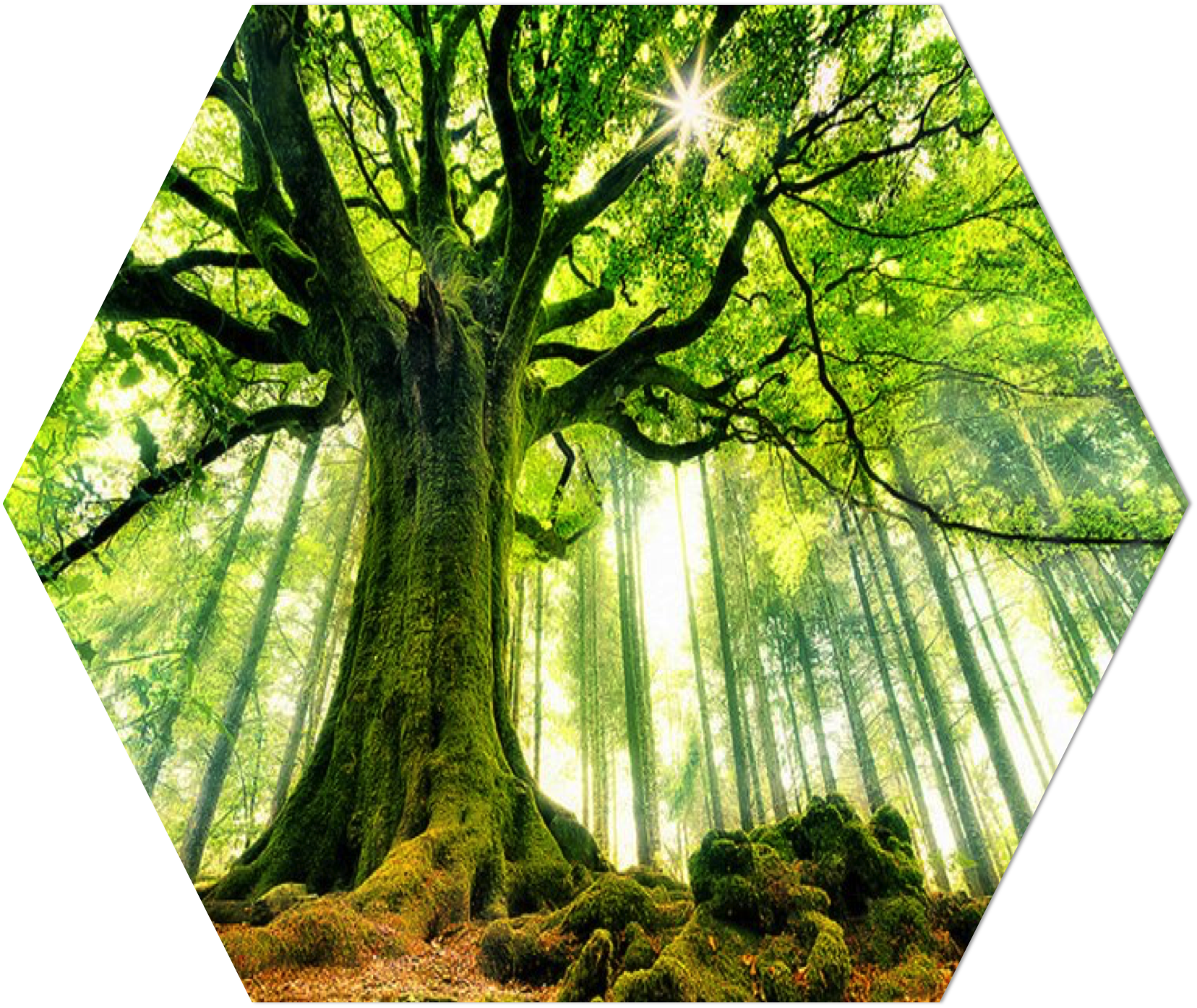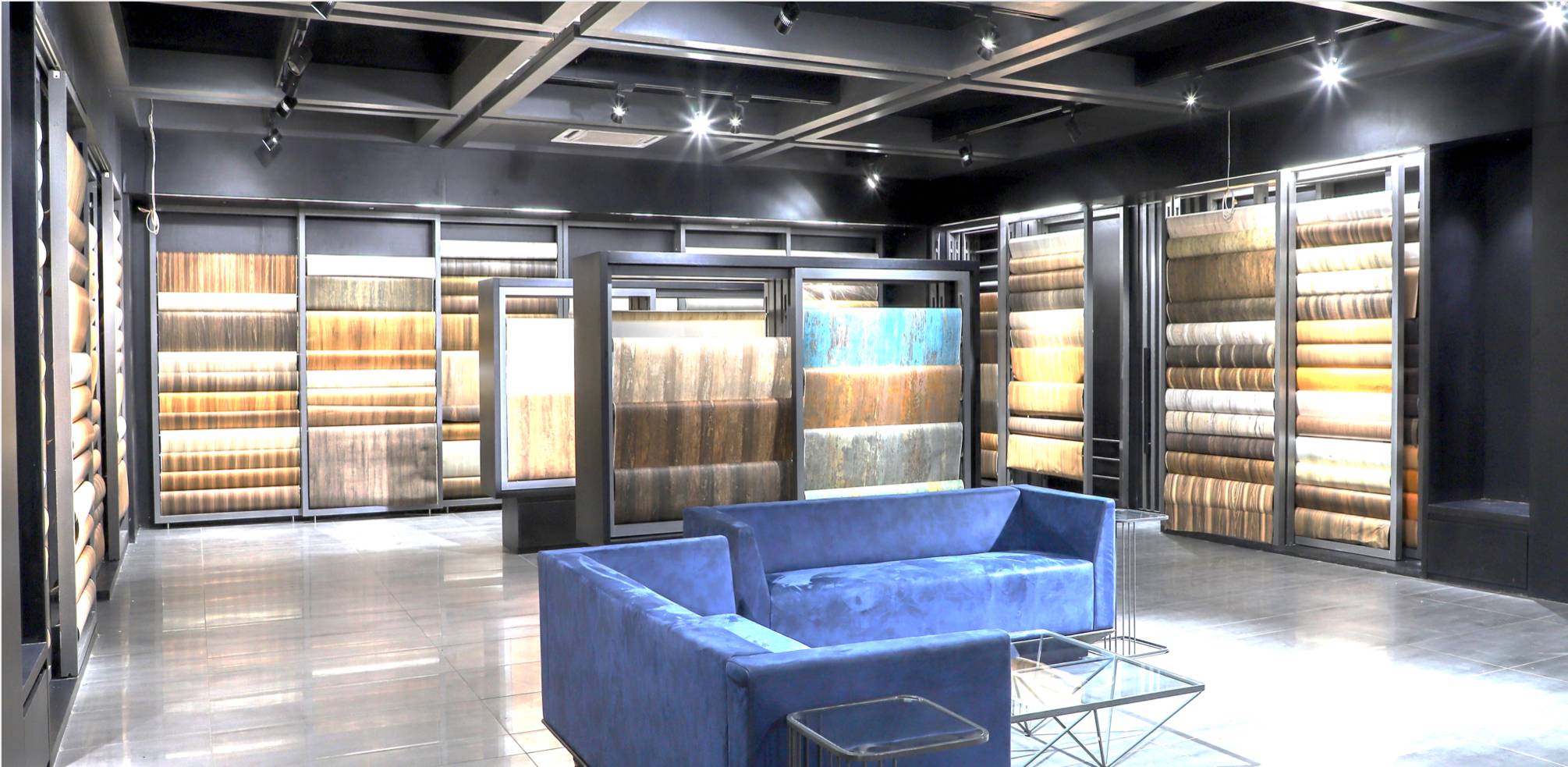 Our Research and Development Department is continually engaged in studying market trends and creating designs that are unique. These designs are then displayed in our studio to be viewed by our customers.